You can join any class during the week, our teachers speak English!

During the sewing class you'll learn at your own level how to make a garment on your own. Now you can design exactly that garment you would like to have and this made ​​for your body. Of course you can also sew anything other than clothing, such as a handbag, baby carrier for your baby, clothes for your children or pillows for your interior. Because everyone is working on his own project, different levels in a class work together. You will be guided personally, therefore there is a maximum of 6 people per teacher.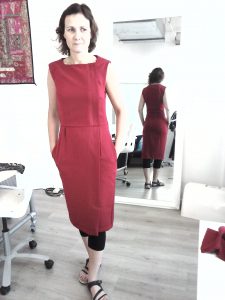 costs
€ 79,- per month
Ooievaarspas 50% discount
Minimum of 3 months of participation, notice of one month (before 15th).
Price is based on lessons every week except for (school) holidays.
It's not possible to catch up the lessons you've missed.
included in the costs:
– Use of sewing machines and serger
– Lock thread
– Pattern paper
– Coffee, tea