We bieden verschillende cursussen en workshop aan naast onze reguliere lessen.
Om onze cursisten te blijven uitdagen en nieuwe technieken aan te bieden en in de zomer een passend aanbod te bieden.
Workshop Triangel, Halterbikini of zwemshort maken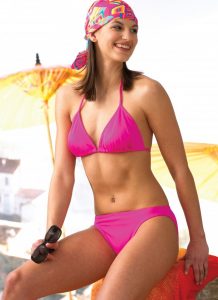 Maak je eigen Bikini in twee zomeravonden!!!
Voor deze workshop is het mogelijk te kiezen uit 2 modellen.
Triangel Bikini of Halter Bikini
Data workshop 1: woensdag avond 24 en 31 juli van 19.00 tot 21.30
Data workshop 2: woensdag avond 21 en 28 augustus van 19.00 tot 21.30
Workshop Zomerjurk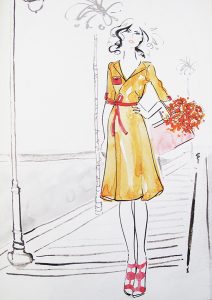 Maak je eigen Zomerjurk in 4 middagen!
We gaan werken uit het mooie boek Droomjurken van Sara Alm & Hannah McDevitt. In dit prachtige boek staan patronen en werkbeschrijvingen om de beroemdste jurken zelf te maken. Van de witte halterjurk van Marilyn Monroe tot het zwarte jurkje van Audrey Hepburn: allemaal jurken om bij weg te zwijmelen…
Data workshop 1: vrijdag middag 7, 14, 21 en 28 juni van 14.00 tot 17.00
Data workshop 2: zondag middag 28 juli, 4, 11 en 18 augustus van 14.00 tot 17.00